If you want a woman's blouse that will suit every occasion, whether you're going to a nice dinner or simply shopping with friends then these blouses will really compliment your style! These blouses work with jeans, black pants or even skirts, not to mention that the colors are all very easy to work with.
If you have any of these pieces in your wardrobe, then you'll have hundreds of potential combinations, right at your disposal.
Hot Tamales Red Blouse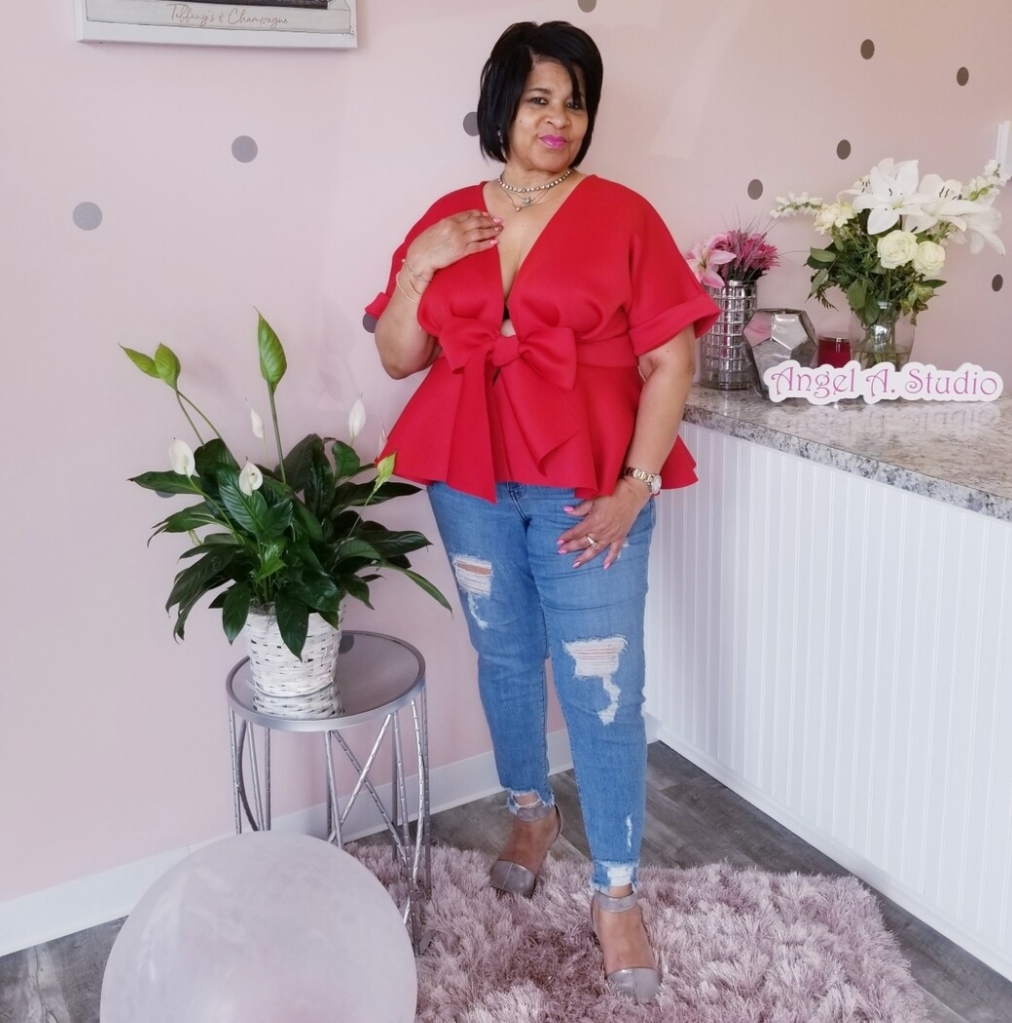 Do you want a blouse that will set your outfit on fire? Then this is the top you need. The vibrant red really does make any ensemble bigger and bolder, with a rich tone that gives you that sophisticated look without the huge price tag.
Pair this blouse with a pair of light jeans like in the picture, or you can pair it with a pair of black slacks and high heels. Before you know it, you have an outfit that you can wear to the local café for a date or something that you can wear to the club with friends!
Ruffle Flare (Black)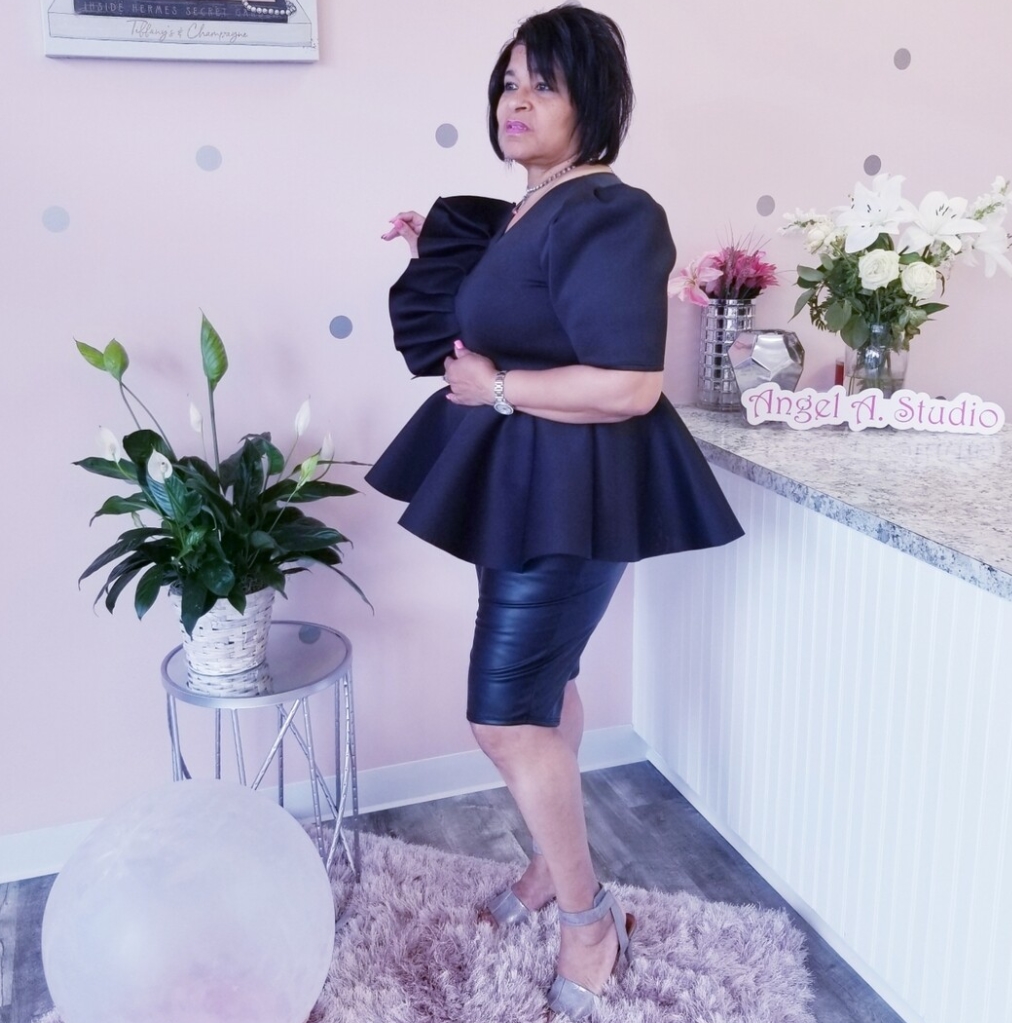 Ruffles are BACK this season. If you want to look sleek, sophisticated and sexy, then this is the blouse for you. You can pair it with some leather shorts, like in the picture or you can simply pair it with some nice sleek dark wash jeans. It's a blouse that works with just about anything, whether you're going to a job interview or a night out on the town.
If you want this blouse to really stand out, then accessories are key. A gold or silver watch will bring this outfit to life, along with some stunning black high heels. At the end of the day, this outfit is versatile and a strong piece to have in your wardrobe.
Mesh Puff Sleeve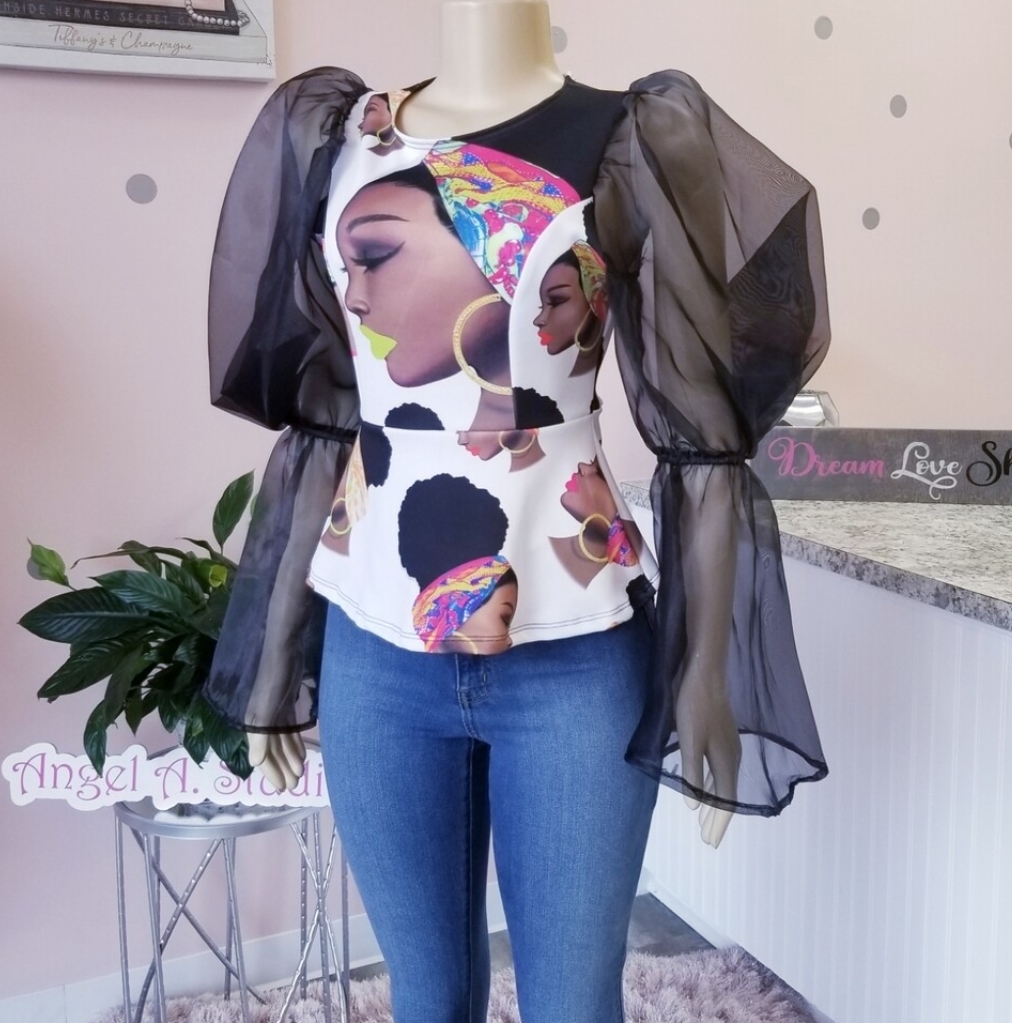 Every woman needs to have a statement piece in their wardrobe. A statement piece can speak volumes about your wardrobe. Not to mention that it can also help you to bring pieces together that would otherwise be too unexciting on their own. Consider combining this top with some light jeans, and high heels, or go even more casual and wear some sneakers. You can also wear a shawl if you want to add some extra layers.
This blouse is ideal if you want to go on a nice trip out shopping, or if you simply want something nice to wear when you meet up with your friends for drinks after work. It's bold, stunning and beautiful with an eclectic mix of colors that will showcase your style for everything that it is!
Of course, there are many options to choose from on our website as well, so if you want a blouse that will suit your style or if you are sick and tired of going through rail after rail at the supermarket then you can rest assured knowing that you will find something when you shop with us. Don't waste your time searching for 'blouse near me' for hours on the internet! Visit us at Angel A. Studio today to find out more.