If you are looking to take your style status to new heights, you have come to the right place. Here at Angel A. Studio, we are constantly updating our store with all of the latest trends and styles.
Our clothes have been designed for the confident woman, who loves exciting use of color and sleek silhouettes. If you consider yourself a trendsetter, you're going to fall in love with the different garments that we have available!
With that in mind, we're going to talk you through some of the hottest trends at the moment and the different clothing that we have available to satisfy your style cravings.
Sport Luxe Trend
There is only one place to begin, and this is with the sleek and stylish sports luxe trend. This trend has been hitting the ball out of the fashion park for quite some time, but it has certainly evolved in recent years.
Although this trend is relaxed and has an effortless air to it, it has that lavish touch that makes it look like a lot more than your standard gym wear. In fact, the sports luxe trend can easily be transitioned to eveningwear, so you really need to nail that luxe element if you are going to get this trend right!
One of the main elements of this trend is creating a streamlined silhouette. You don't want to have too many items that are loose-fitting. When selecting pieces, consider slip on dresses, slim T shirts, light anoraks, and track pants with a tapered leg. For daywear, you can go for a stylish pair of trainers. But for evening, why not turn things up a notice with a killer heel?
As mentioned, the luxe part of this trend is the important part. It is all about finding the ideal balance between luxe and sports pieces. You can combine edgy pieces of sportswear with more feminine and classic pieces if you want to give your look some balance.
Some easy ways to give your sports-luxe outfit more of an opulent feel is to add a red lip, sleek black pointed heel, or a tailored coat.
We have a lot of incredible sports luxe style clothing on our website, including this stunning two-piece. As you can see, the top has a slightly loose feel, whereas the skirt is fitted. This will create that perfect silhouette that we mentioned previously! The pattern and the different colors used also helps to add that edgy sports vibe to the outfit.
You can wear this in numerous different ways too! You can easily dress down with a pair of trainers or dress-up with some skyscraper heels! This is an outfit that you can wear in so many ways, despite it having such a bold and statement look.

Co-ords
There is no denying that co-ords are one of the major trends of this decade! Matching has never looked so good!
It makes it so much easier to get ready, doesn't it? You don't have to think about matching a top with a skirt, and so on. Instead, the combination is ready for you! It also means that you can mix and match with different garments so you can create a ton of different looks.
Here at Angel A. Studio, we are massive fans of co-ords. They're super fun and super glam! We have lots of exciting and stunning co-ord sets on our site, and we have incorporated a lot of other fun and exciting trends into our sets. We will take you through some of them so you can see some of our product sets.
We have lots of beautiful co-ord sets at Angel A. Studio, and this Pearly Skirt Set is definitely a firm favorite. It has a glam vibe, with the elegant pearls adding a classic touch that can never fail! This set manages to be the perfect balance between sophistication and sex appeal.
You can make sure that all eyes are on you no matter the event you're attending!
Stunning, right?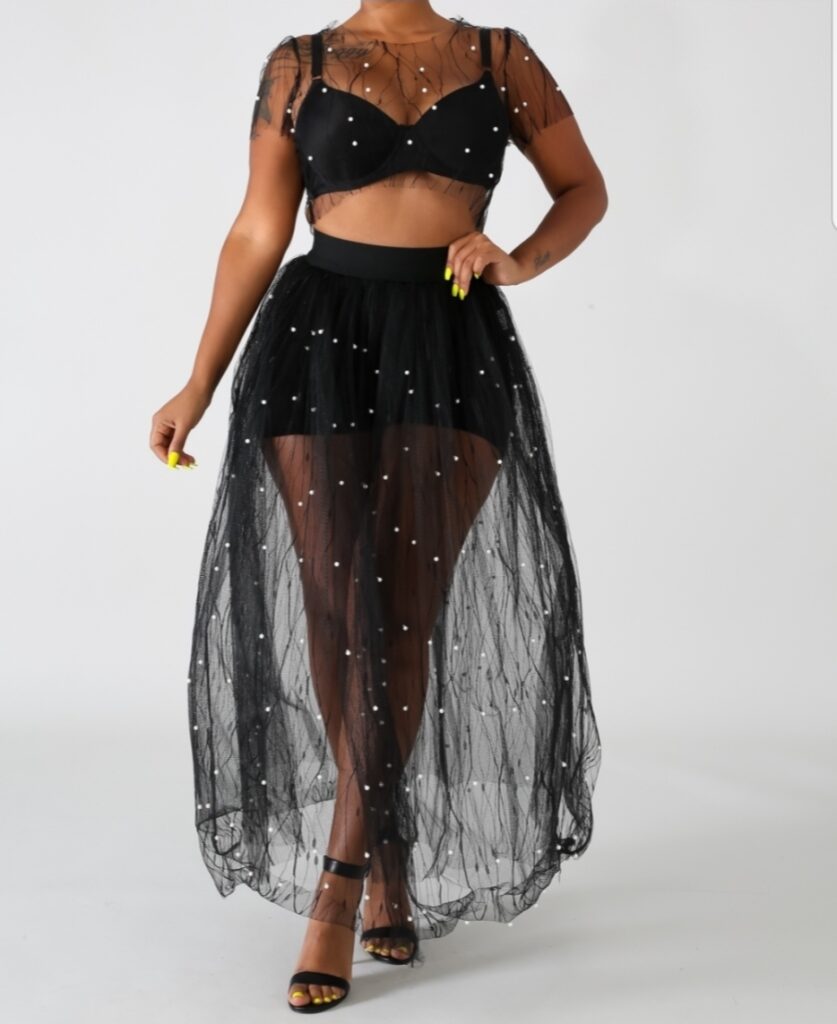 Another trend that has been very popular in recent years is the nautical trend. Combining navy and white, this is a trend that will never let you down. However, we have seen this trend in many different ways, especially with those navy and white-striped dresses and skirts, which seem very dated now.
You won't ever find dated clothing when you shop with Angel A. Studio, though, as we're constantly adding our own special twist to the best trends.
That is exactly what we have done with the Navy Sail Set, which you can view below. This fun co-ord set features fitted trousers and a bralette top. The mixture of stripes and polka dots bring heaps of personality to this outfit, which is a must for anyone who likes having fun and experimenting with fashion. We know that we certainly do!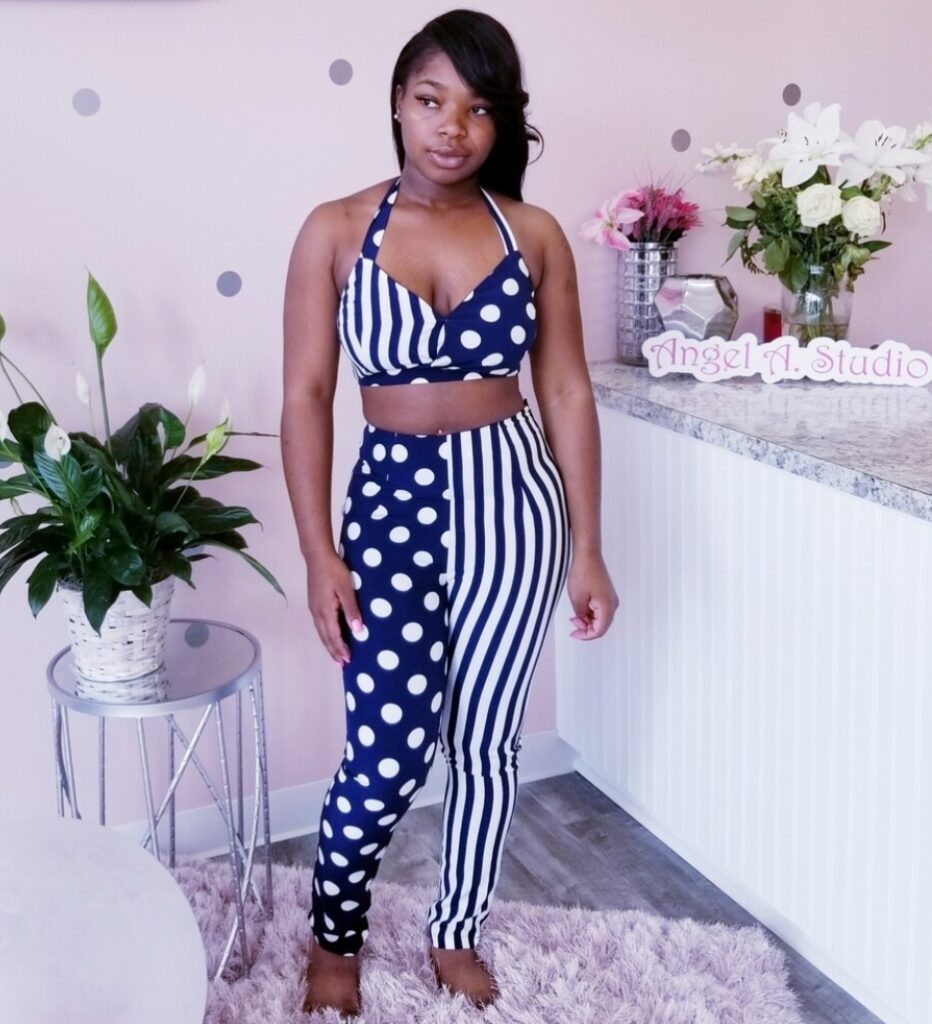 If you are a fan of sleek tailored looks, our Tulip Set is the perfect choice. Boasting a luxurious navy shade and a stunning, flattering silhouette, this set is ideal for all body shapes. It is incredibly flattering and you are assured to feel like a million dollars when wearing it.
The top is a pullover top, making it really easy to wear; no fiddling around with buttons or zippers! The pants boast an elasticized waist as well, so they're incredibly comfortable. Who knew that looking this good could be so easy?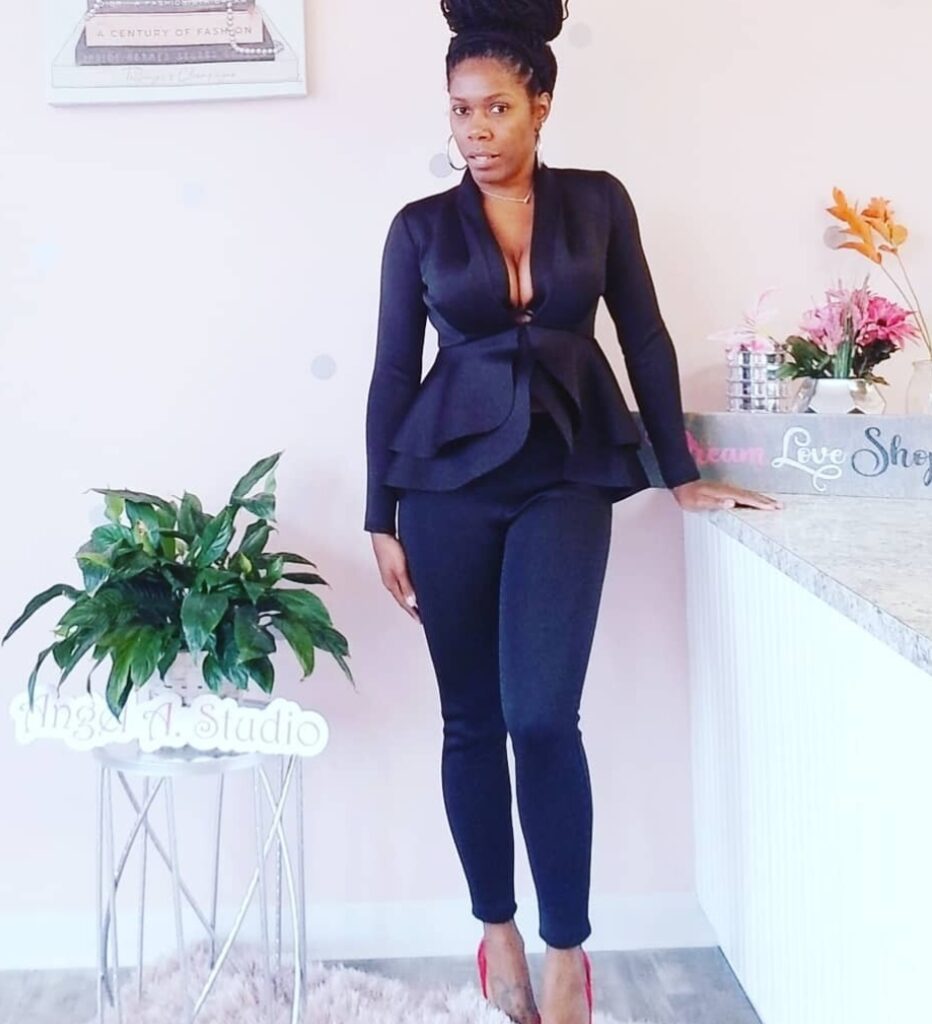 Maxi dresses
We also have a beautiful selection of maxi dresses for sale. One of the best things about maxi dresses is that they can easily be worn during the colder months, as well. Plus, there are so many different styles for you to choose from! We will talk you through some of our different maxi dresses, as well as giving you some helpful tips on how to wear maxi dresses.
A lot of people feel like they need to wear a pair of heels with a maxi dress. This is not the case! There are a lot of relaxed maxi dresses, which you can easily team with a pair of sneakers. It is all about wearing what feels right to you. After all, fashion is an extension of your personality! So, if you don't feel comfortable in a pair of heels, don't wear any!
We have many maxi dresses that can easily be dressed up, or down. Our Multi Color Maxi, for example, would look just as good with a pair of flat sandals as it would with a pair of heels or sneakers.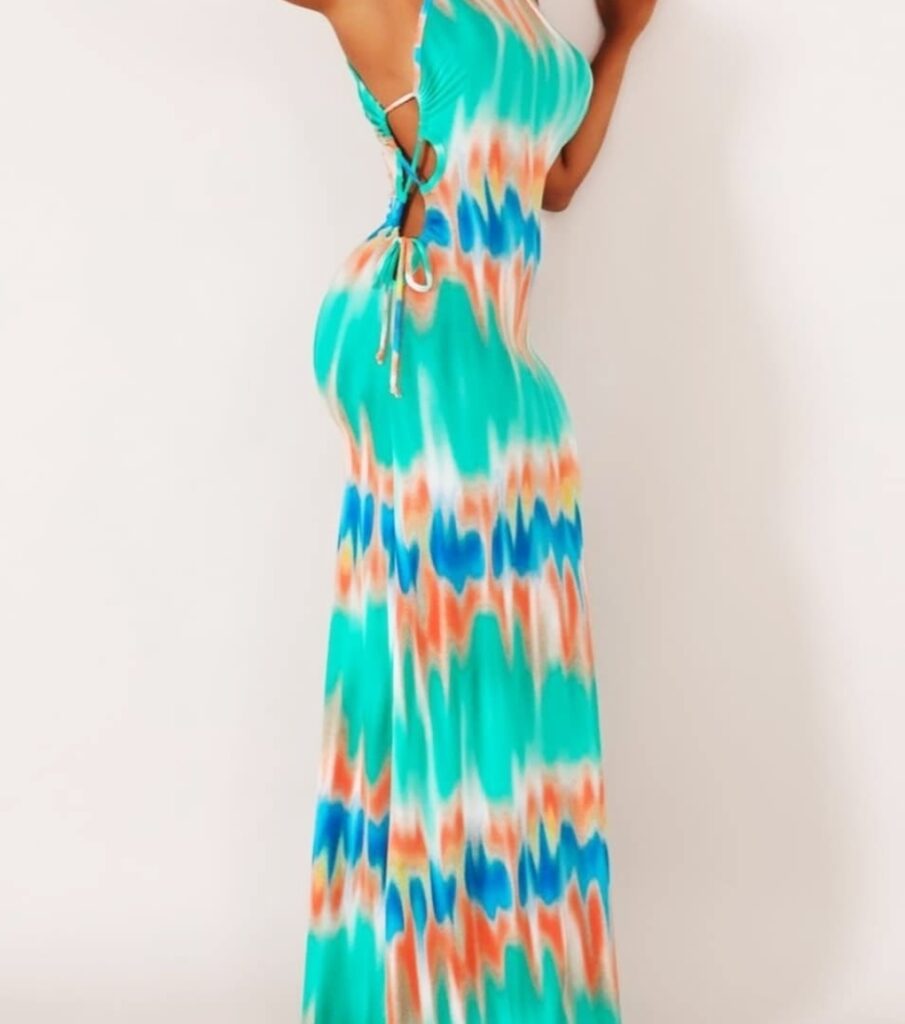 There are also many different styles of maxi dresses, from fitted dresses to those with more of a flowing silhouette. You can even wear a maxi dress to the workplace. In fact, this is one of the best ways to add a bit of style to your office wardrobe.
We often feel like we have to wear shirts, skirts, and trousers in the workplace, with white and black our only color options. But this is not the case. You can add some fun and personality to your work wardrobe. A maxi dress is one of the best ways to do so.
Our Sophisticated Multi-print Dress is the prime example of this. It features a striped design that enables you to bring some color to your workwear without choosing anything that is considered a bit too outside of the box! It also features a very sleek and beautiful design, with fabric that is light and easy to wear; just what you want when you are at work.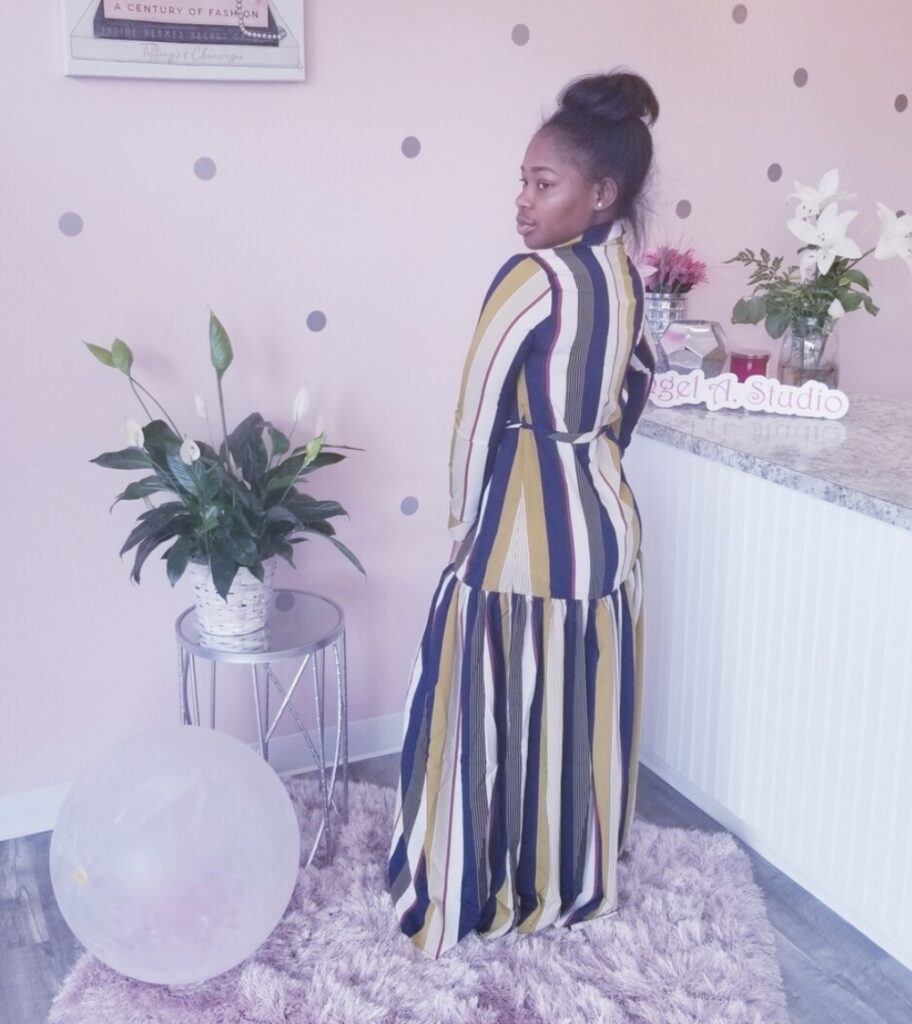 Plus, if you are planning on going for a few cocktails with your friends after work, you can do exactly that and this dress is not going to let you down!
If you are looking for the perfect maxi dress for a winter, our Double Button Olive Maxi is a beautiful choice. This dress is in a gorgeous olive shade. This color looks stunning throughout the winter months! Featuring a cozy material, this dress is comfortable and suitable for the colder weather, yet it still has plenty of sex appeal thanks to the slits in the dress and the studs. It is a real head turner!
The trends don't end there when it comes to beautiful and luxurious maxi dresses, and we have to finish off this look by talking about our incredible White Poke A Dot Maxi. This dress is to-die-for, combining a number of beautiful elements. You have the polka dot design, which has made a big comeback over the past few years. You also have the sheer element, which adds a dose of sex appeal. There are so many different ways that you can wear this maxi, so you will get plenty of use out of it.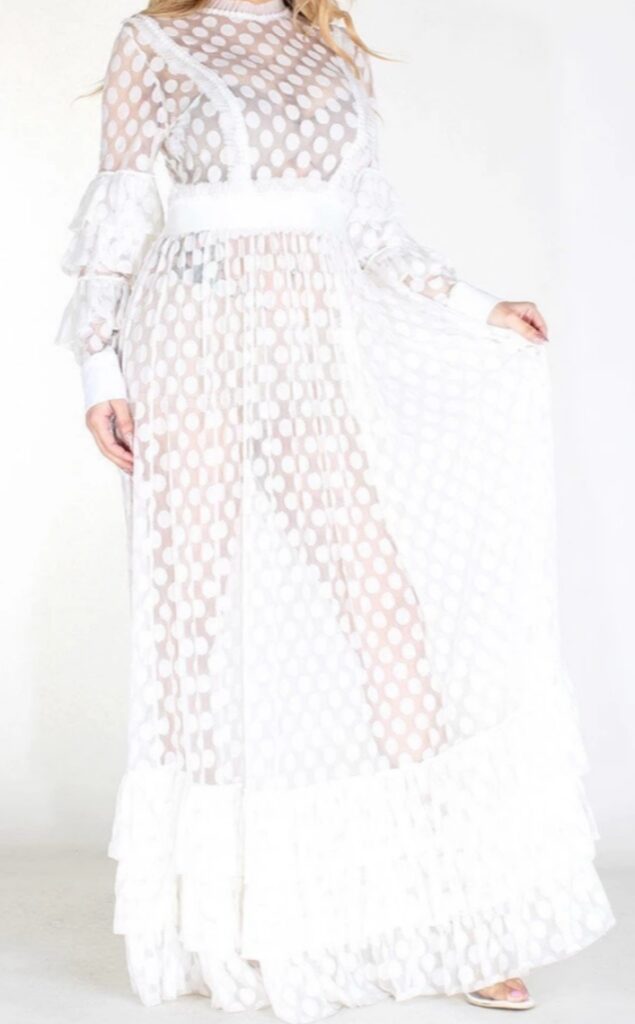 Leather
There is something super sexy about leather, isn't there? You can turn a plain and boring outfit into an ultra-sexy outfit with a pair of liquid leggings, or a black leather skirt. We love leather, and here at Angel A. Studio, we have designed a number of beautiful pieces that can ensure you have some reliable leather trends in your wardrobe!
Rather than going for the standard pair of black leather pants, why not switch things up a bit with our Leather Luscious Shorts? Not only are these shorts super stylish, but they are the perfect alternative to a leather skirt.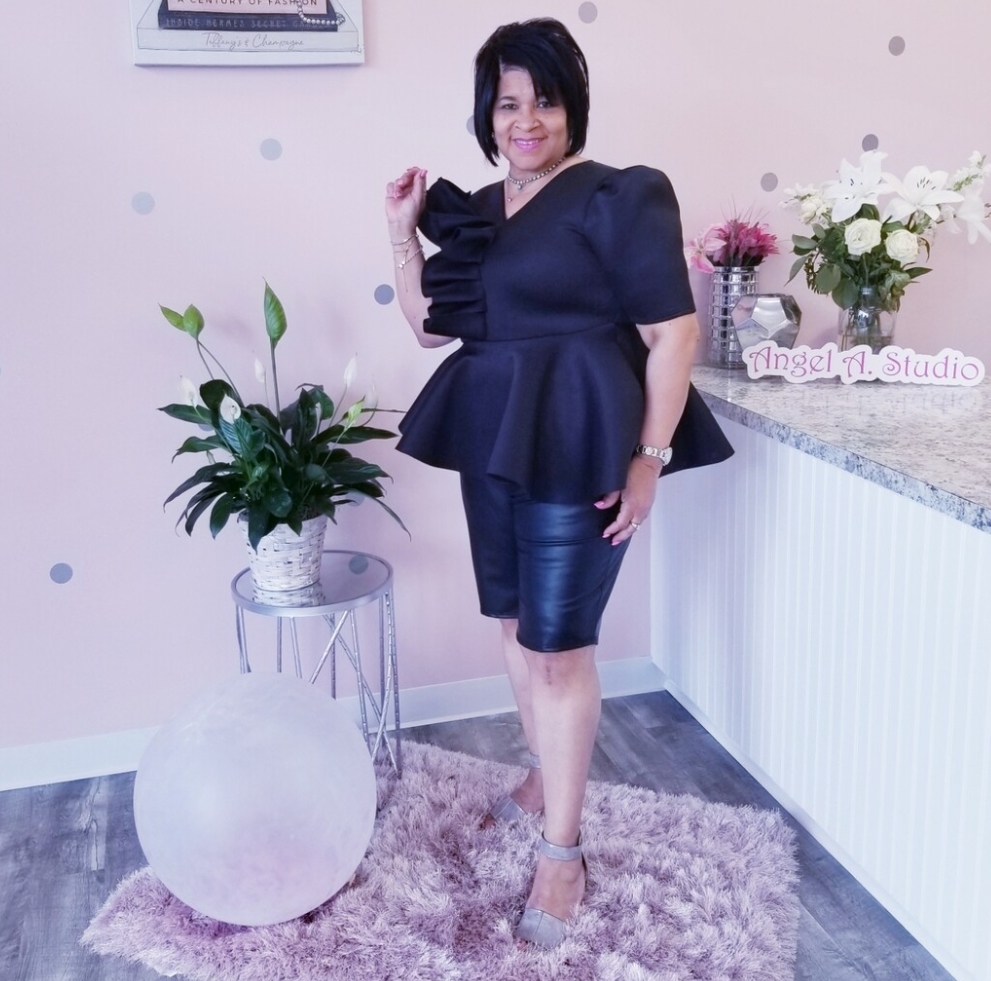 It is not all about black leather! You can really show off your style status by adding a bit of color to the mix. Our high-waisted liquid leggings are the perfect example of this. The photo below shows them in an incredible burgundy shade, but you can also get them in olive and classic black too.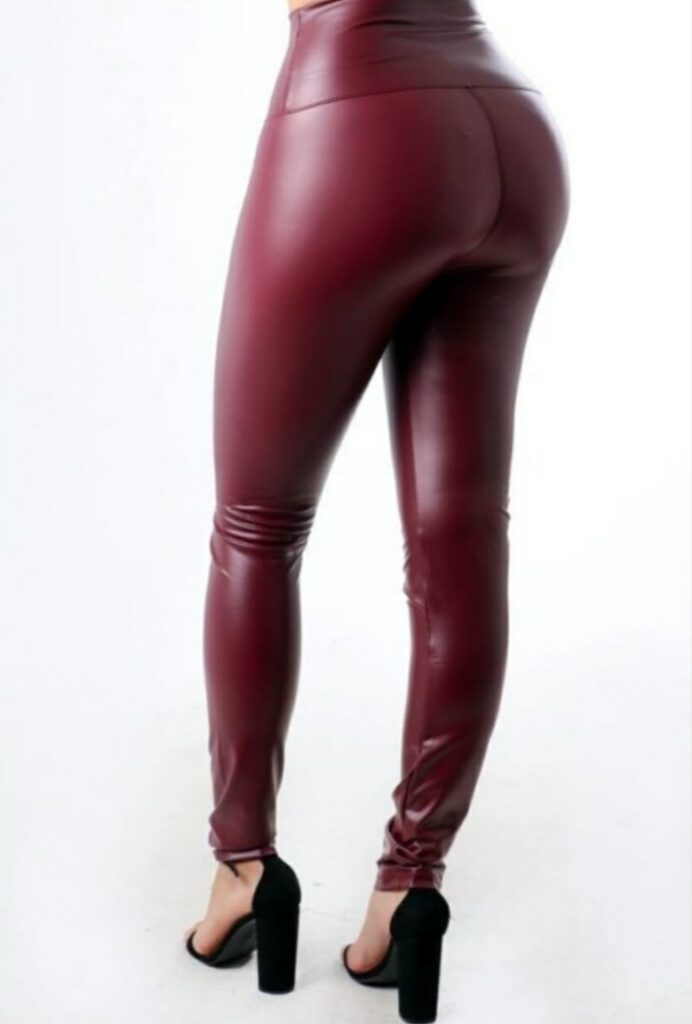 These leggings are so easy to wear! They are way more comfortable than real leather, without anyone being able to tell the difference. From white blouses to studded bralettes, there are so many different ways you can style these leggings, ensuring you will wear them again and again.
Ripped denim
The final style that we are going to finish off with is ripped denim. This is a trend that has become a real staple in recent years, and we're unlikely to see a day where it is going to go out of fashion! We have worked hard to bring you some exciting ripped denim garments that you will not find anywhere else on the market today.
This includes our beautiful High Rise Fringe Bottoms, which you can see below. They have frayed bottoms, which give them a unique touch. The flared and distressed effect is striking and adds plenty of fun to your outfit.

Contact us today for more information
If you are looking to upgrade your wardrobe and take advantage of these fashion tips, there is only one place to turn to; Angel A. Studio.
Next time you're looking for clothing stores with sales, instead of searching 'jeans near me' or 'shorts near me' stop in and let us give you our full attention! From sweaters to jumpers, all the way to jeans and blazers, we're sure to have something that will catch your eye.
Shop with us today to take your fashion credentials to new heights. We are constantly updating our selection of clothing with some unique and exciting trends for you to make the most of!
Plus, all of our prices are affordable. We believe that it should not have to cost a lot to look amazing, right ladies? We know how frustrating it can be when you see a piece of clothing that you fall in love with yet you then find that it is priced at a ridiculous amount!
If you have any questions about any of the clothing that we have for sale, please do not hesitate to get in touch and we would be more than happy to assist you in any way we can. Whether you want to know more about a specific garment, shipping, or if you want some advice when picking from all of our clothing, we are always happy to assist!